*ADORATION 12 X 24 SECONDS
In front of the painting by Veronese we wait for illumination and count the seconds until darkness falls again. (clip 1 of 12 below)

ADORATION BY PROXY
PALAZZO DEL CINEMA
VERTICAL TRAVELLING
TEATRO OLYMPICO
LE BUFFE DEI CHIOZZOTTE (see running time)
THE TRIUMPH OF VENICE (after Veronese)
The camera at evening attempts to make sense of the light levels refracted through a dirty window on a vaporetto travelling across the lagoon from the airport to Venice. The wooden piles marking time as during the journey, the fading light causes the lens to focus (on its own temporal journey) subsequently on the glass, the lights outside and finally as the dark becomes almost total, on the reflection of lights inside the boat.
VENICE ESSAYS
VENICE IN FURS (ON DAMAGE)
VENICE PHOTO SUITE
LIDO A.M.
IL REDENTORE
LIDO P.M.
SUPPER IN THE HOUSE OF LEVI (AFTER VERONESE)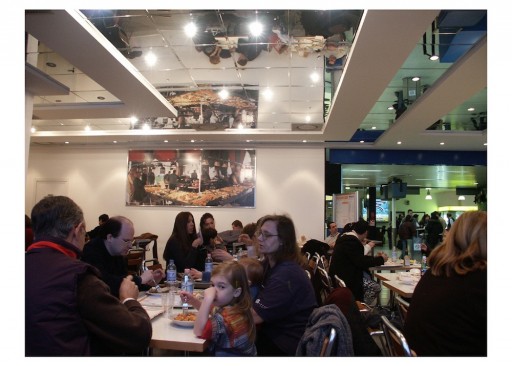 MARCO POLO
MEXICO PROJECTS 2001
DEFENDER I (REDEEMER?) 2001
Porcelain
Crashed and mangled car bumpers re-made in porcelain/china
DEFENDER II (NOLI ME TANGERE) 2001
Porcelain
The barriers between urinal stalls reinstated in a gallery along a wall without the urinals.
ALL YOU LOVE IS NEED 2001
Mirror/glass
Et Annuncio done large (man-size) to reproduce only the circle that Vitruvian man spans.
Three placed in a circle supporting each other.
*ALL YOU LOVE IS NEED 2001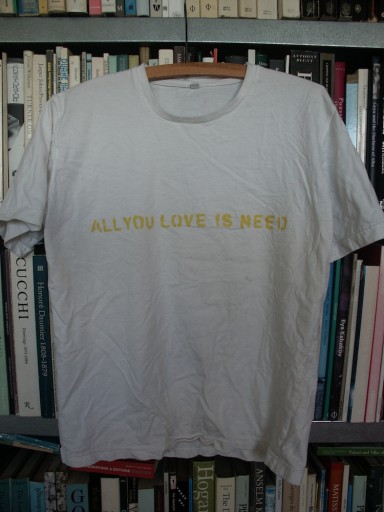 Printed T-shirts (made in the country of distribution?)
The slogan ALL YOU LOVE IS NEED printed on T-shirts of various sizes, given free to the poorest children/people who stereotypically sell photos of themselves (with the ubiquitous iguana in Mexico) to American/European tourists at the road side. The distribution of these shirts themselves and the subsequent photographs around the world – amongst the poor and the rich respectively.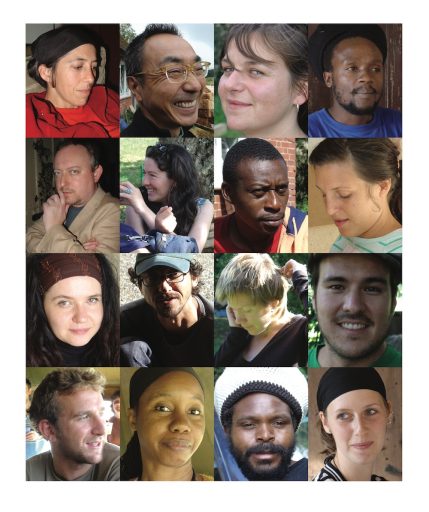 Dramatis Personae (Act One)